Bibo's always been a staple of every camp: his long hair and tail, dragging leaves and debris into it. We even got some astroturf for our camp so he would have a clean(-ish?) place on the ground to settle on for himself.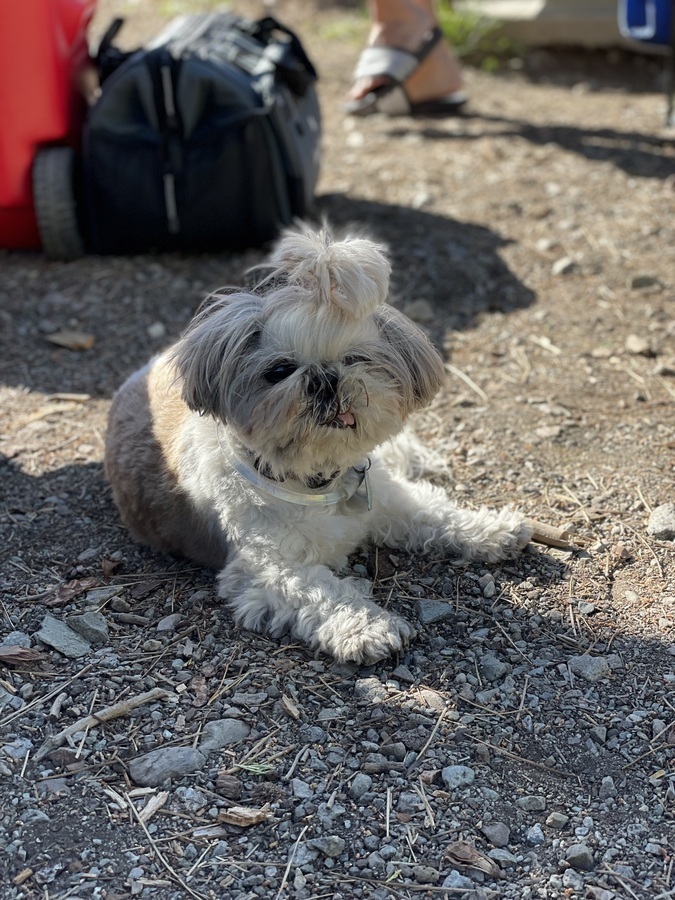 Bibo's last camp with us was at Sardine Lake in 2021.
You've been such a great trooper to join us even though you weren't much of an outdoorsman. Luckily, we had the mutt-mover to be able to haul you around and let you sniff the smells on our hikes. We were so sad when we thought we were going to lose you in Los Osos.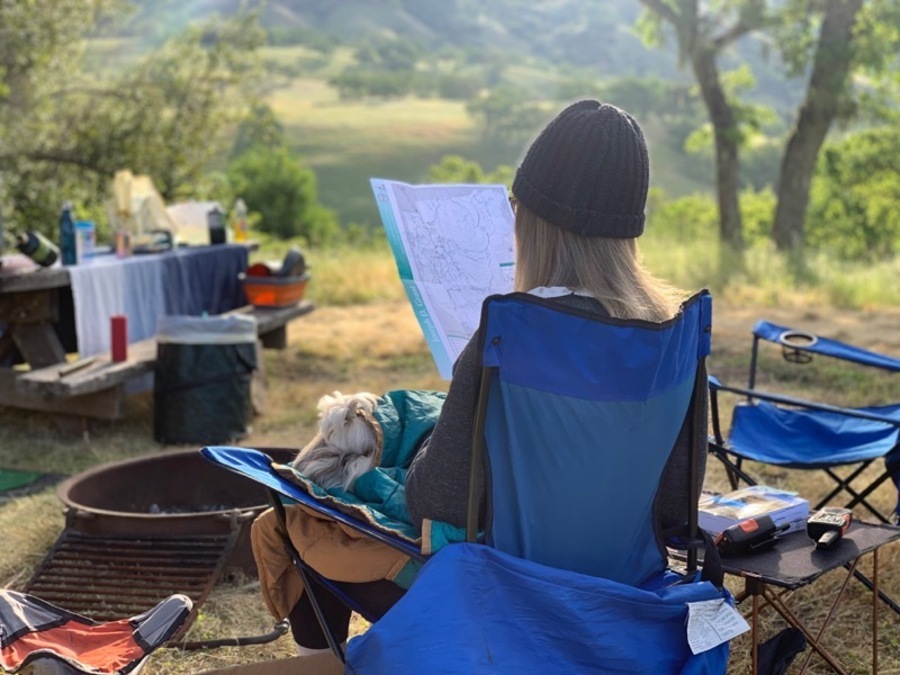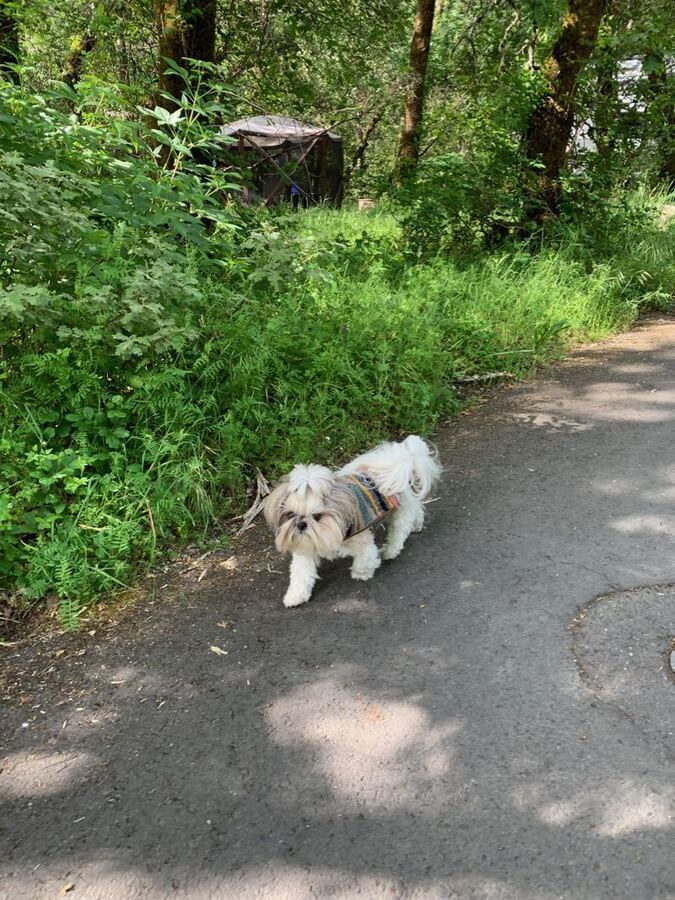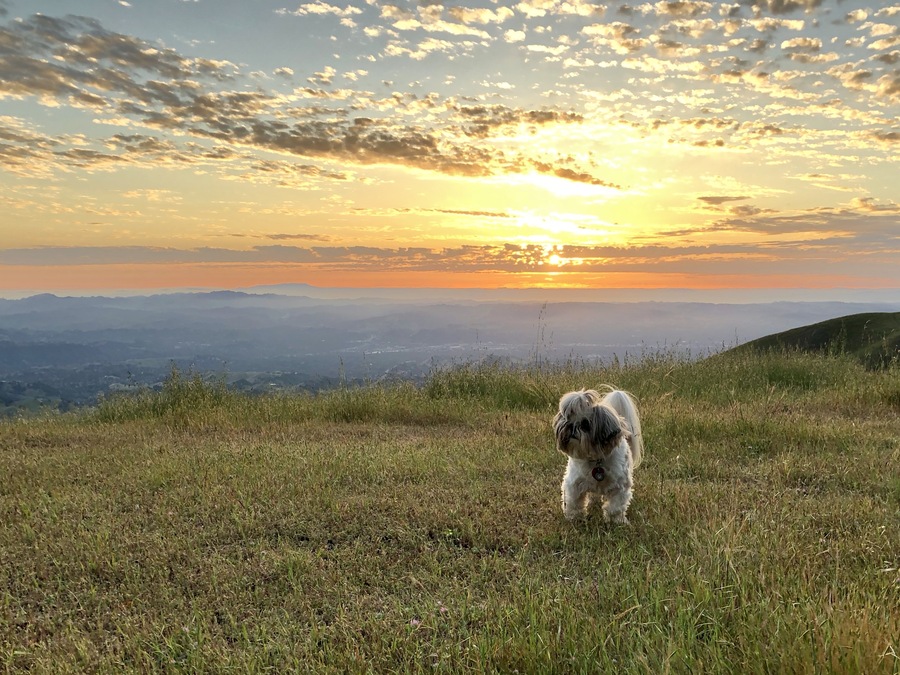 Bibo at one of our first camps: Mt. Diablo in 2018
---
We miss you, buddy 🧡💚